MOTHER'S DAY CHALLENGE 2016!
This Mother's Day please donate in your mom's honor and Forgo Flowers! Donations will help build a well at Salisa Bana for the school and the village. Please ask all your family and friends to Forgo Flowers for Mother's Day and give the gift of clean water to children in DRC:
Where does hope begin? It begins with your compassion.
There are over 5 million orphans in the Democratic Republic of  Congo (DRC).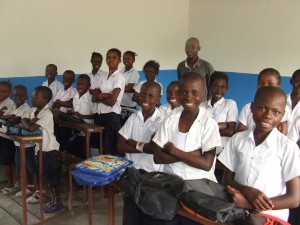 Children in the Democratic Republic of the Congo were born in the shadow of a decade-long civil war.  They struggle daily for a simple piece of bread and clean water.  Please consider a donation to help us meet the needs of these beautiful children.
OFA is Where Hope Begins!