MOTHER'S DAY CHALLENGE 2016!
Thank you to our supporters for honoring a special mom on Mother's Day!  Most of our April and May 2016 donations, totaling over $19,000, will help fund the well  project and provide fresh, clean water to Salisa Bana School children and their families.
Where does hope begin? It begins with your compassion.
There are over 5 million orphans in the Democratic Republic of  Congo (DRC).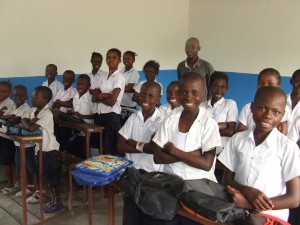 Children in the Democratic Republic of the Congo were born in the shadow of a decade-long civil war.  They struggle daily for a simple piece of bread and clean water.  Please consider a donation to help us meet the needs of these beautiful children.
OFA is Where Hope Begins!